TRAVEL SPECTACULAR PROGRAM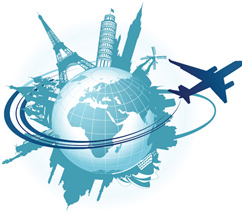 Worldwide Branding is pleased to offer the Travel Spectacular program, an exclusive service that is available as a premium with specific membership programs. This service entitles you to complimentary airfare for two, to one of 40 exciting destinations, including either attraction tickets or a round of golf.* You will enjoy a flight on a major carrier and have the option to choose from one of many three-, four- and five-star hotels or resorts. This special offer is made possible through our partnership with One Stop Travel, a full-service travel agency. There are minimal blackout periods, depending on location and dates, and children under the age of 18 stay free (except for all-inclusive offers). Once you redeem your voucher and receive your travel code, you are eligible to book your trip online, or you may contact One Stop Travel directly.
Note: If the Travel Spectacular voucher is not included with your welcome materials, the promotion is not included with your membership program. To learn more about this opportunity, please send an email to info@worldwidebranding.com with your full name, member ID number and telephone number, including area code.