CORPORATE NEWS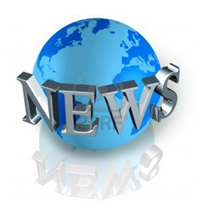 Welcome to our Corporate News & Events page, where you will find official press releases announcing major company endeavors and other key items of interest, which impacts our 600,000 members worldwide. We will publish important corporate information here and issue updates regarding new product and service launches. We will also reveal details about exciting partnerships we are forging to expand our affiliate benefits and bring even more value to membership. Additionally, we will utilize this platform to publicize any upcoming events we are organizing from webinars to large scale conferences.
We provides branding and networking opportunities to individuals seeking professional growth. We have emerged as a leader in this space because we actively keep our members informed about the availability, design and development of their benefits. By opening the lines of communication and listening to their feedback, we are able to consistently improve as an organization and deliver products and services that better meet their needs. As this is an integral part of Worldwide membership, we will make it a point to keep you up-to-date.
Presently, we disseminate pertinent information to our members through oure-Newsletter. If you are a Worldwide Member and would like to receive our corporate newsletter, please contact us at worldwidenewsletter@worldwidebranding.com.
CORPORATE EVENTS
Worldwide Branding is launching a pilot face-to-face networking program in 2014. We are looking for members to take on a more defined role as Chapter Leaders to begin organizing, hosting and promoting members-only networking events every quarter in major cities around the globe. We look forward to rolling out 1 new chapter every 6 months, but will launch this effort in the continental United States. Please contact us if you are an existing member, have experience in event management or promotions and are interested in serving as a Chapter President in the following US cities:
Atlanta
Chicago
Los Angeles
New York
Send your resume along with a cover letter that includes a statement as to the qualities that you possess that make you a good Chapter President to RegionalReps@worldwidebranding.com.