CAREER FAQs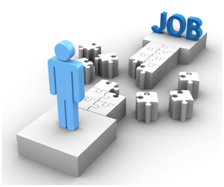 Are you a qualified job candidate in search of employment? We hope that you will consider a rewarding career at Worldwide Branding. Here you will find answers to important questions concerning employment, our company values and the benefits we offer.
For more information or to submit an application, please visit the Careers section of our website or e-mail careers@worldwidebranding.com.
What can I expect on my first day?
You will complete all necessary paperwork and attend an employee orientation with other new employees reporting to work for the first time.
How long is training?
Training lasts three to five days in a classroom setting, and is conducted by our corporate trainer. Afterward, you will transition to your own workstation.
What will the training include?
We will present our company history, an overview of our products and membership levels, and the processes for phone scripting, rebuttals, drops and closes. In addition, you will learn how to use our database (it's easy!) and adhere to our phone compliance guidelines.
Do I get paid the first week of training?
Absolutely! All employees begin getting paid the moment they sign the new hire paperwork.
When do we receive our pay and commissions?
Each employee receives a weekly paycheck complete with salary, commission and bonuses earned from the previous week.
Can I set up direct deposit for my paychecks?
After 30 days of employment, we will set up as many direct deposit accounts for you as you'd like.
What amenities are extended to on-site employees at the Worldwide Branding offices?
All employees can enjoy their break times and lunch hour in our large, well-lit break room, which is equipped with two large refrigerators, two microwaves, three vending machines, and free coffee and tea. Additionally, we have round tables and chairs in the break room, where employees can sit and socialize with each other.
Is there convenient parking available?
Yes. Employees can utilize a parking garage or an expansive outdoor parking area.
What are the hours of operation?
Monday through Thursday from 9 a.m to 5:30 p.m., and Friday from 9 a.m to 5 p.m. Our sales force may stay until 7 p.m. Monday through Thursday. We have optional Saturday sales hours from 10 a.m.to 3 p.m.; however, we remain closed on Saturdays throughout the summer months (Memorial Day through Labor Day). Additional shifts: Australian/New Zealand shift: Australian night shift hours: 6 p.m. – 2:30 a.m. and International shift hours: 7 a.m. – 3:30 p.m.
How much time do we get for lunch and breaks?
All employees enjoy a one-hour lunch, as well as breaks during approved times throughout the day.
What is the dress code?
Our dress code is business casual (jeans are OK) from Monday through Friday. Employees may wear sneakers, hats and hooded sweat jackets on Fridays only.
When will I receive benefits?
Employees receive benefits after a 90-day probationary period.
When will I receive paid time off (PTO) and vacation time?
PTO time is accrued after a 90-day probationary period. Each employee accrues one day per month worked (January through December). Vacation time is an additional five days accrued after one year, which rolls into and re-banks on the employee's anniversary date.
Is there a policy handbook?
Yes. The handbook is distributed to all employees for reference, and employees are kept abreast of updates to policies and procedures.
Is this a long-term position?
Most of our employees remain part of the Worldwide family for many years. Overall, we have employees working here from 2 to 14 years. We seek candidates who are looking for a permanent job-home because this is a reflection of their work ethic.
What types of employees are you looking for?
We seek telephone sales account specialists who are seasoned professionals, and can help our members select products and services that will best enable them to successfully brand themselves. To view our job openings, please refer to the postings in our Career Opportunities Section
Is there any cold sales calling?
No. We only issue warm, pre-screened, applications.
How will I receive applications to call?
Every morning, you will automatically receive fresh applications in your queue. You will build a bank of applications, which you can access every day from your console.
Are there any other types of jobs at Worldwide Branding?
We occasionally have openings in our publishing and fulfillment divisions, including for editorial staff, graphic artists, writers, customer service specialists, etc. Those who seek employment in the editorial division must have a bachelor's degree in English or journalism - master's degrees are a plus. Candidates must have excellent writing skills, and submit their writing samples and/or published works for review.