EMPLOYEE BENEFITS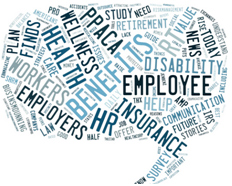 Your salary, health care insurance and retirement benefits are a big part of the total employment package at Worldwide Branding.
We are dedicated employers, seeking to attract and retain quality candidates in search of a new career home where they can flourish. That being said, we are committed to providing competitive and rewarding benefit programs for our employees.
Adequate health care is at a premium right now, with increasing out-of-pocket medical costs and referral approvals; it becomes an even bigger obstacle to address medical complications. Through Oxford Health Plans, our employees gain access to a network of health care professionals, at the ready to provide diagnosis and treatment.
They can review and modify their benefits, and request forms and materials online at https://www.oxhp.com/.
After a 90-day probationary period, all employees are eligible to enroll in the following benefits:
Medical
Relax. Here at Worldwide Branding, we've taken guesswork out of the equation. With three United Healthcare/Oxford Plans from which to choose and a non-referral network, we encourage you take advantage of extensive coverage that can help you to overcome your health care challenges. For each full-time employee, Worldwide Branding will pay a monthly contribution towards medical insurance; untaxed payroll contributions, deductibles and coinsurance cover additional coverage costs.
Oxford Access HMO Plan
Oxford Liberty Ease Plan
Oxford Freedom POS Access Plan
As an Oxford Health Plan member, you can opt to utilize the following value-added programs and services, designed to maximize member health:
Complementary and Alternative Medicine (OAM) Program
Healthy Rewards Member Discounts
Gym Facility Reimbursements
Preventive Resources with a Free Routine Annual Exam
Healthy Mother, Healthy Baby
3-Tier Prescription Program with Low Co-Pays
Same/Opposite Gender Domestic Partner Coverage Available
Young Adult Option: Medical Coverage To Employee's Dependents, Up to Age 29
Dental
Guardian Dental Insurance provides employees with the option to enroll in either the PPO Plan with Rollover feature or the in-network Managed DentalGuard Plan. Enrollees' dependents are covered through age 19, and up to age 26 if they are full-time students.
Vision
Vision Service Plan (VSP) offers comprehensive vision benefits through a large national network of more than 34,000 providers. In a 12-month period, coverage includes an exam, lenses, frames and/or contacts.
Dedicated HELP Hotline for Worldwide Branding employees only
One call does it all! A benefits advisory team is available exclusively for our employees, Monday through Friday, via the dedicated Benefits VIP Hotline. They can address your concerns or questions regarding:
Medical, Dental and Vision benefits
ID Card Issues
Bills, Claims and Resolutions
Prescriptions
*All calls are fully HIPAA compliant and confidential!
Voluntary Plans
After a 90-day probationary period, employees may enroll in the following plans at any time, in any given month.
Allstate Universal Life Insurance
Allstate 20-year Term Life Insurance
AFLAC Accident Indemnity Plan
AFLAC Cancer Indemnity Plan
AFLAC Personal Sickness Indemnity Plan
Great West 401(k) Retirement Services
PrePaid Legal Services
Company Sponsored Benefits
Worldwide Branding provides the following benefit programs at NO COST to eligible employees:
EAP-Employee Assistance program: BalanceWorks®
Flu Shot Clinic Every Fall
Garage Parking Pass
Employee Direct Deposit of Payroll
Annual Employee Party
Paid Time Off and Vacation
Worldwide Who's Who employees completing their 90-day probationary period begin accruing paid time off (P.T.O.) for each day they work.
Paid Personal Time - On a calendar year (January through December) employees earn one (1) day of P.T.O. for each month worked.
Vacation Time - On every employee's date-of-hire anniversary, they earn five (5) paid vacation days.